In the Regional Choice category the Waterwatch Crop Disease Alert app has won the SAP Innovation Award 2018!
Every day, smallholder farmers around the world must look out at their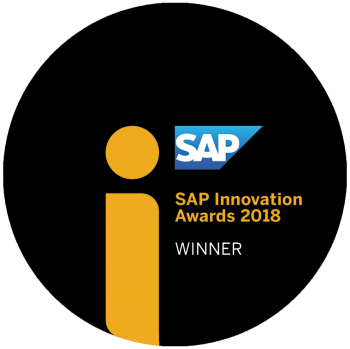 fields and make crucial decisions that could drastically affect their livelihoods. The Waterwatch Crop Disease Alert app supports these farmers in their day to day operations, giving guidance and suggesting actions. Artificial intelligence and smart agricultural models that support the app helps farmers to:
Make better decisions
Obtain a much higher yield
Produce more per acre: saving our valuable wildlife and forests
Increase their income
For farmers, crop diseases are the biggest risk for bad yields beside bad weather. Having a small income already, a bad yield can be devastating and even life threatening. It is our ambition to help by providing the right tools to the farmers.
And as Ad Bastiaansen sees it: "If you want to improve crop yields, you can use better seeds and advanced farm machinery. But you can also do it by having the right information at the right time."
Read more on Crop Disease Alert
After working on the pilot for the Crop Disease Alert app in May 2017, Ronald Lanjouw became a partner at Waterwatch in January of 2018. "Joining the Waterwatch team gives me the opportunity to use my personal force for good to make a difference and to achieve the UN Sustainable Development Goals: end poverty and zero hunger." Ronald stated while announcing his switch from NextView to Waterwatch.
A big thank you to our Waterwatch team and partners NextView and InfoPlaza, who have joined forces to help all smallholder farmers around the globe!