Global Vegetation Database 3.0
The Global Vegetation Database 3.0 offers a unique and advanced solution for the current patchwork of datasets for agricultural monitoring:
Current databases as a patchwork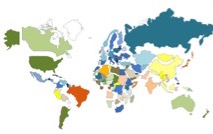 Uniform global vegetation database 3.0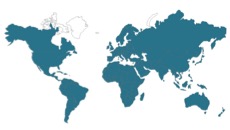 A uniform database for the whole world
Future de-facto standard data for water productivity & food security
Continuous update, initially with weekly releases for the whole world
Unprecedented opportunity to monitor / compare results on a global level
Quantitative, objective data instead of indications enable mass market app's
Accessible and easy-to-use for all stakeholders
Independent data source
The database provides a basic infrastructure which enables seamless integration and exchange of information worldwide for consistent international and local analysis and adequate decision-making and monitoring. It allows many processes to become more effective:
Improved decision-making through availability of high quality objective data
Efficient and effective exchange of information worldwide thanks to standardized and quantitative data as platform
Independent tool for monitoring or policy-making by authorities
Low market entry for wide scope of application, which will trigger many new solutions and business activities (products and services).
Commissioned by the World Food Organization of the UN (FAO), Waterwatch Foundation and some of its partners is at present building this open and free vegetation database for Africa and the Middle East. Within three years other continents will follow. The database contains satellite data of different resolutions – 250 meter, 100 meter, 30 meter. For more information, click here.